EOD® 10 Bomb Suit & Helmet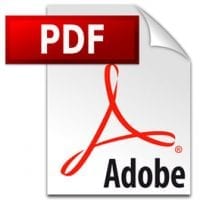 Med-Eng Whitepaper on Bomb Suit Testing and Standardization 29 Jan 2021
The EOD 10, now being offered in the EOD 10E model revision, is trusted in over 60 countries worldwide.  This sophisticated Bomb Suit offers an optimal balance between protection, weight, fit and capabilities:
'Certified' to the Bomb Suit NIJ Standard 0117.01 – Click Here to learn about the NIJ standard and what additional features of a Bomb Suit make a complete solution.
More ergonomic design to reduce weight and increase mobility and flexibility
Completely new EOD helmet to increase protection and improve fit
Integrated voice command system to keep the user's hands free to carry or deploy tools
Extensive V50 testing against fragments of 17-gr, 44-gr and 207-gr as per NIJ 0117.01
Mission-specific lighting to give the user the best option for their operational environment
Enhanced ventilation to mitigate heat stress and keep the user feeling refreshed
Spine protector impact testing as per NIJ 0117.01 for bomb suits
Improved foot protection system for a customized fit and natural walking motion
Shielded electronics for compatibility with Electronic Countermeasures (ECM) when dealing with a Radio Controlled IED (RCIED)
Enhanced situational awareness, including static and dynamic field of view, as per NIJ 0117.01
Improved fit and new materials enable bomb disposal technicians and military EOD operators to operate more freely in difficult locations for longer periods of time
A complete ensemble consists of a Bomb Suit with Trouser Expanders, Helmet, Battery Option and Foot Protection.
To power the ventilation system and all other electronics, a Battery option is required
Click  Here for sizing instruction
The Med-Eng EOD 10E Suit manufactured in Pembroke, Ontario, Canada has been subjected to EU type examination for Regulation 2016/425 (PPE Regulation) by Notified Body No. 0598, SGS Fimko Oy.